Soooo ten pounds. What does that mean really?
Means a new pair of jeans for me soon, that's for sure. Take a look at these next two pictures. (Pardon, they're all of my ass.)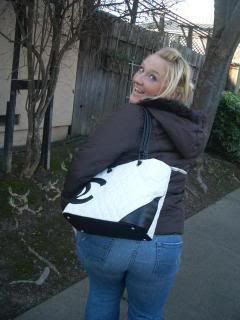 This was Christmas, after gorging myself on my family's food, and Boyfriend's family's even better food. Not one spare inch in those jeans.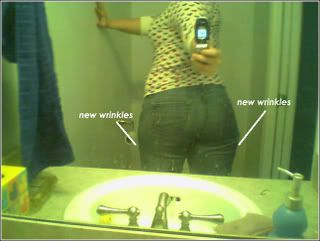 This is from about, oh, ten minutes ago. Same pair of jeans, PLENTY of room. Seriously.
Thisclose
to a 12.